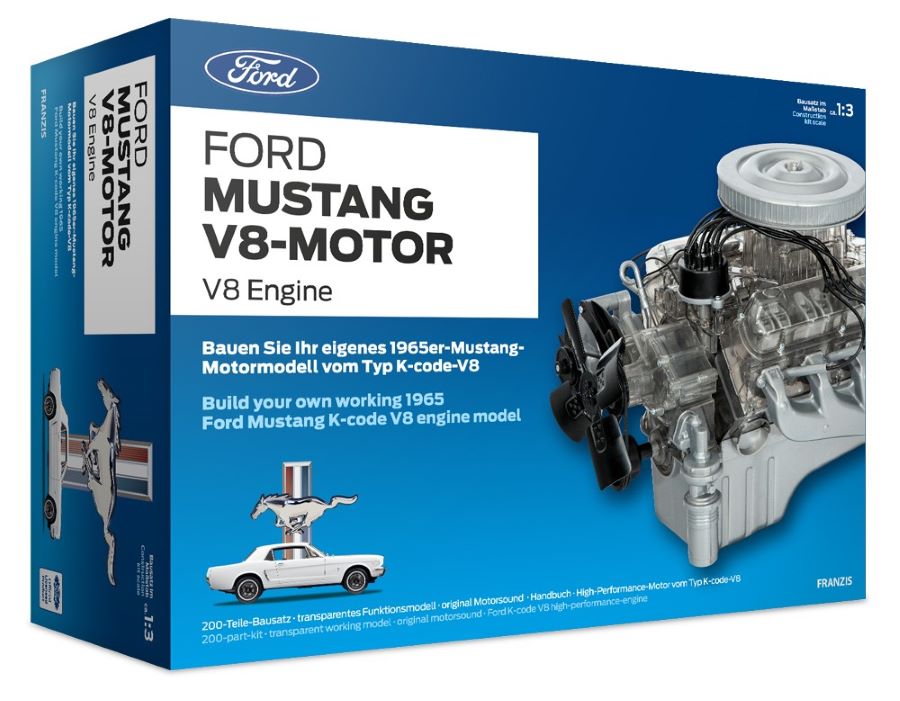 Franzis Model Kits are a brand of model kits that allow hobbyists and enthusiasts to build and create detailed replicas of various machines, vehicles, and other objects. The company behind the brand, Franzis Verlag GmbH, is based in Germany and has been producing model kits for over 60 years.
The kits include a variety of themes, including aviation, automotive, and technology, with a particular focus on vintage and historical objects. Each kit typically includes all the necessary parts, tools, and instructions needed to assemble the model. Some kits also feature electronic components that allow the model to function or simulate the operation of the real-life object.
Overall, Franzis Model Kits are well-regarded among hobbyists and collectors for their high level of detail and quality, as well as their historical accuracy and educational value.
One of the first kits will be the 1965 Ford Mustang K-code V-8 engine model. This is a 1/3 scale visible working engine with sound.
Go to the "Coming Soon" section of the site to sign up to receive an email when it becomes available.